St. Thomas Syro-Malabar Catholic Forane Church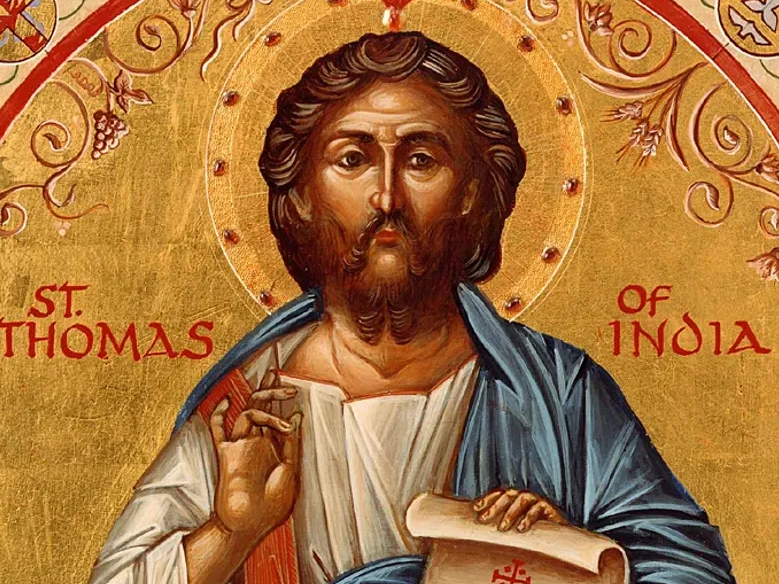 Altar Servers
Christ in Action Association
Family Units
Faith formation of Children

Family Apostolate:

   Counselling
   Marriage Enrichment Programs
   Marriage Preparation Course
   Mathruvedi
   Pioneers and Seniors Association
   Pithruvedi
   Vayojanavedi

Knights of Columbus
Music Ministry
Pious Association

Holy Childhood
Jesus Kids
Mission League

Praise and Worship
Shepherds of Faith
Santarts:

   Art Festivals
   Daffodils
   Dance Academy
   Malayalam Academy
   Music Academy
   Parish Day
   Parish Picnic
   Parish Tours
   Pilgrimages
   Santarts Band
   Sports & Games
   Talent shows

Social & Welfare activities
Youth Ministry:

   SMYM
   International Youth
   Jesus Youth
The parish is divided into 12 units, each consisting of 40 families on an average. The units meet once a month to pray, to study and to socialize. The election of the office bearers for the period 2022-2024 was conducted on March 19th, 2022. The names of the office bearers are given below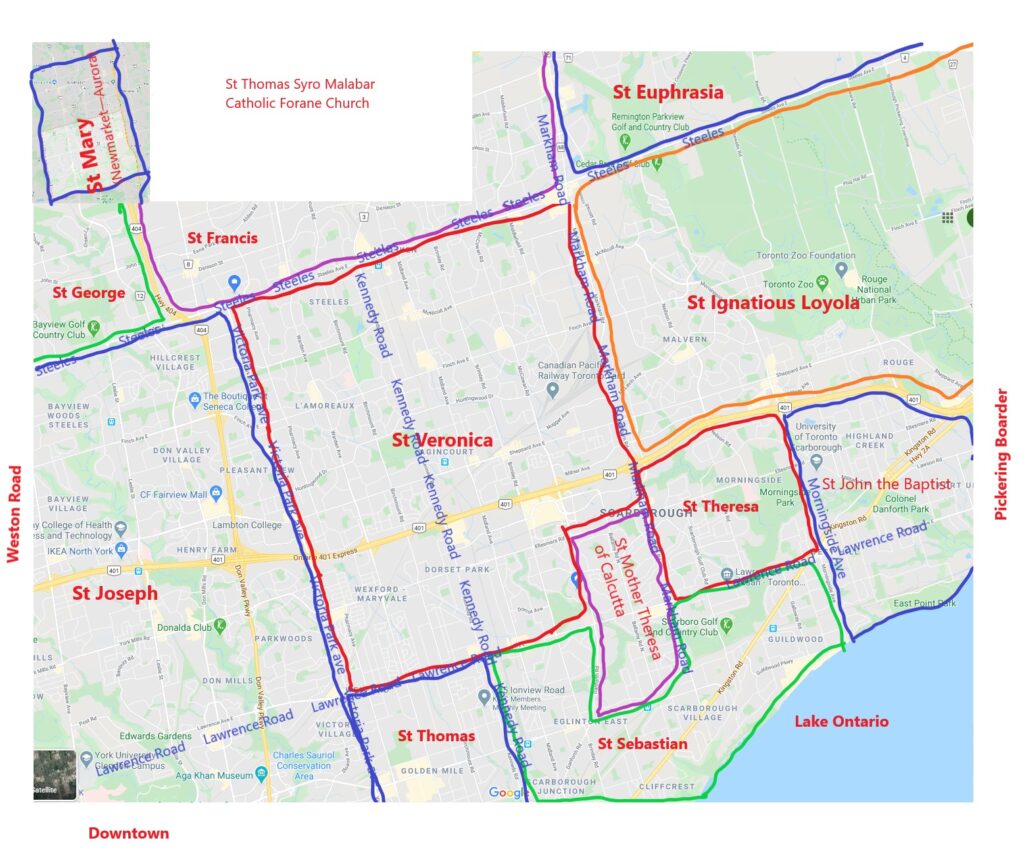 Family Unit Office Bearers
Ministries for the Unmarried.
Marriage Preparation Course.
Pre-marital Counseling.
Pre-marital Assistance.
Ministries for the Married.
Marriage Enrichment programs.
Wedding Jubilee Celebration.
Family Associations.
Family Counselling.
Observing

Family Day
Mothers Day
Fathers Day

Ministries for Pioneers and Seniors.

Jubilee Celebration
Marriage Preparation Course
This three-day mandatory course is given to candidates of marriage who propose to marry in the near future. This course is an immediate preparation for the candidates in all aspects of marriage and family life. A team of teachers present their topics and prepare the candidates to make this serious commitment in their life. Given in five centers (Scarborough, Edmonton, Winnipeg, Saskatchewan and Halifax) 195 youths took advantage of the 
Santarts & Social, Welfare activities
Started in January 2020, St.Thomas Arts otherwise known as Santarts is intended to enable the beneficiaries to develop their talents. The following are the main sections of Santarts.
Santarts Malayalam Academy
Santarts Musical Academy: classes are given in Keyboard, Guitar and Violin. Santarts Academy principal is Mrs.Shyla Thomas
Band: Under the leadership of Jaison George, Santarts band is formed by a group of parish members who were trained to play musical accompaniments.
Church Choir: Coordinator Jibin Paulose.
Santarts Club of Performing Arts.